Pure Gold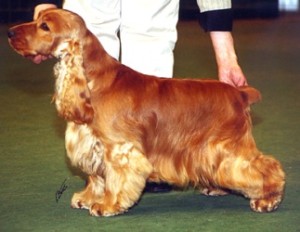 This stunning lad is my boy "Ralph", I sent him to Sweden many years ago where he became an instant hit and soon a Show Champion, siring many lovely puppies that also went on to become Champions..I use him as an example of a truly balanced dog, with complete symmetry and proportions, he is one of my all time favourite boys..
The beautiful golden cocker is the most popular colour, when you look at these photos of some of the stunning golden girls and boys that I have bred and shown, it is easy to understand why; their glamour speaks for itself.
From a show point of view, you can have a problem with the coat of a gold, it normally takes much longer to grow and falls out much faster!! They are more difficult to trim and present well, so bare this in mind if you decide this is the colour you want.
From a pet point of view you may have to go on a waiting list with a reputable breeder to acquire one. Be warned the puppy farmers will always have what you want but please do not perpetuate these terrible places by going there, have the patience to wait; only go to recommended breeders and get the puppy that is right for you.

PLEASE CLICK ON ANY PHOTO TO ENLARGE IT

Below you can see a small selection of the lovely gold girls and boys that I have shown over the years.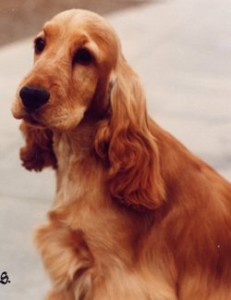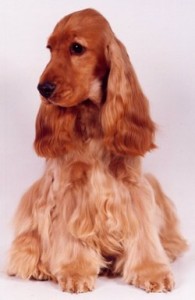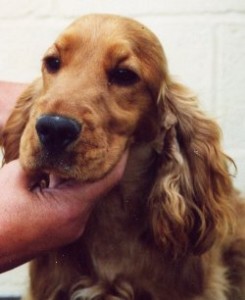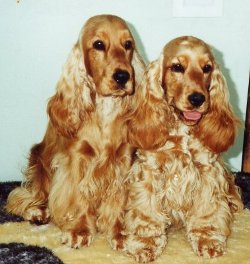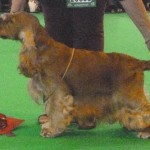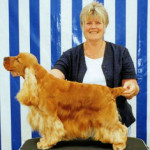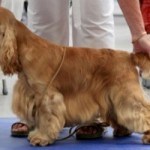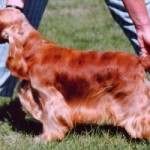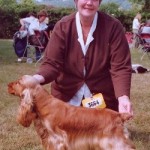 And finally a few photos of puppies winning Best Puppy in Show awards: And some babies..