Diamonds Are Forever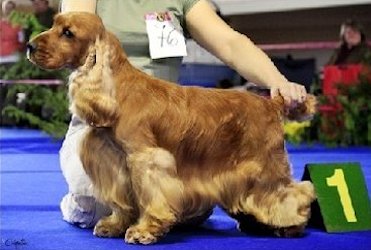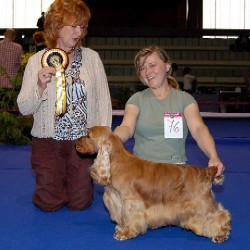 Monty has gone from strength to strength, above you can see him after his debut triumph at The Europa Spaniel Congress Show, seen here with my friend Maja in Croatia. She had only had him a few weeks before this very special show, we were both absolutely thrilled when he won the top honours …. we hope he will continue to win hearts wherever he goes.
Monty has always been known as "Mad Monty" because of his extravert and rather uncontrollable antics in the show ring, but now he has matured into the superb young man you see below and has settled into being a true showman, his children are now winning all over Europe and I wish everyone great times with them in the future.
Like all my boys he is OptiGen A/Clear and FN clear with good hips, he sires gold, black and black/tan.
Click on an image to enlarge.
I hope you enjoy these stunning photo's of Monty, a very special lad from any angle.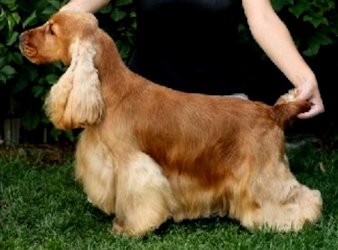 What a tragic day it was in 2013 when my friend called me from Croatia to give me the devastating news that our boy Monty had to be put to sleep , he was in the prime of his life when he developed cancer, he could not be cured and to save suffering was given sleep, nothing can prepare you for losing a beloved dog. Monty was campained across Europe winning countless top awards, he lives on in his children and will never be forgotten … sleep well my boy.