Get Serious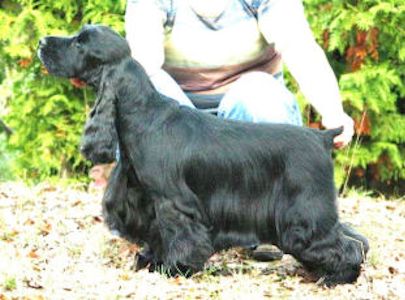 Goodbye my lovely boy, you gave so much to the breed not only at home but all over Europe, you will be missed by everyone who's heart you touched, but your name will be remembered for ever, sleep well xxxx 17/9/05 – 16/4/16
Chico has always been a very special boy, I was only able to use his father [Claramand Up Front] once during his life as he lived so far away, but what a wonderful litter we got, this gentle boy stole my heart immediately, he had a superb show career before leaving home for more sunshine!!
Winning 2 CC's and 3 Reserve CC's in quick succession. His new owner could not wait for him to get his 3rd CC, having loved him from the moment she first saw him, so he left home after Crufts and since arriving in Croatia has been an instant winner and a great hit with all who meet him, having won countless CACIB's and CC's, Best Of Breeds and Group triumphs. He is now a Veteran and enjoying a more sedate life, his children around Europe have continued to show the quality that comes from his pedigree lines, back home his son "Chico Time" had a terrific time in the ring before he retired from showing, his children and grand children are continuing to do very well with many National and Multi Champions to carry on the good work.
Here are some photos showing his journey from babe to Multi Champion, I hope you enjoy his progress!
PLEASE CLICK ON ANY PHOTO TO ENLARGE
Chico then left me to go to Croatia with my friend Maja Horvat, she campaigned him all over to win countless top awards and his International Title..An amazing career from start to retirement..see him below in Croatia..